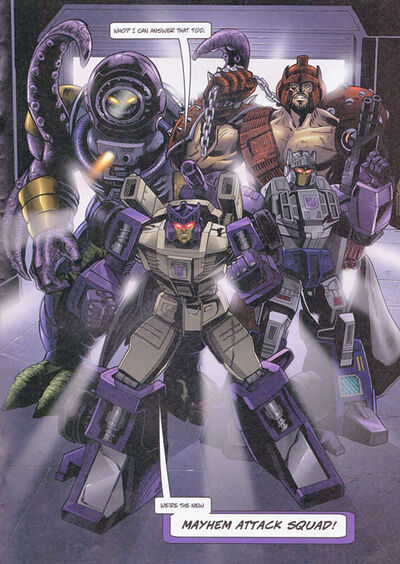 Mayhem Attack Squad
The Mayhem Attack Squad is a loose confederation of expendable soldiers designed to serve as chaos-wreaking foot soldiers during strategic assault campaigns. They are not a clearly structured sub-unit like a combiner team, and there is no explicit leader amongst them, although Spinister currently holds the role.
Current Roster
Notes
In addition to the primary Mayhem Attack Squad, Mayhem Suicide Teams are regularly formed and tasked with impossible missions to weed out the weak and dispose of undesirables.
All items (15)
Community content is available under
CC-BY-SA
unless otherwise noted.