Name
Charr
Type
Planet
Location
Icarus System
Overview
Charr is a desolate, barren planet controlled by the Decepticons out in the middle of no-where. It is traditionally neglected by both sides in the war, however occasionally rises to prominence as a last remaining HQ for the Cons whenever things are bad for them. In recent years, spearheaded by Airwolf, Charr had numerous energon generation plants installed. It has since been a valuable resource for the Decepticon war effort.
History
Places Of Interest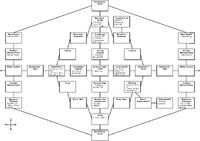 Notes
Energy leeches can still be found on Charr.  Becareful when wandering around.
Logs
No logs have been posted.