Name
Hun-Grrr
Faction
Decepticon
Function
Terrorcon Commander
Alt Mode
Two-Headed Dragon
Type
FC
Profile
"Eat only what you need–destroy the rest."
He has two mouths to feed – his own – and spends most of his time doing it. Since his mouth is usually full, his orders are usually misinterpreted. Prefers eating non-living to living things . . . doesn't like anything that might still be wriggling about after he swallows it. Can refashion digested materials and spit them out as crude missiles. Has powerful sonic stun gun in robot mode. Combines with fellow Terrorcons to form Abominus.
History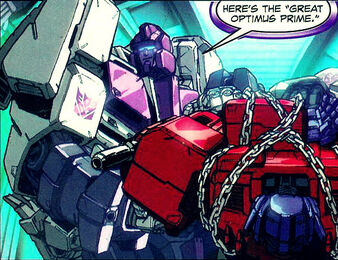 Notes
Has a hoard of treasure and trophies that he likes to chill on
Demands the Terrorcons refer to him as 'Warboss Hun-grrr, Greatest of All Calamities' when Galvatron isn't around because he's very humble
Logs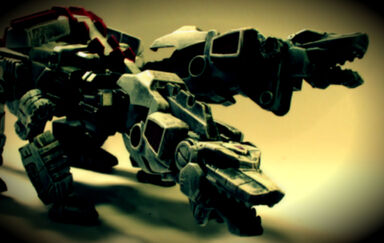 2029
2030
Buried Treasure – Hun-Grrr conscripts some Decepticons to help him dig up something he lost.
2031
Players
25/07/10 to ???: Morgan
Community content is available under
CC-BY-SA
unless otherwise noted.