Name
Trailbreaker
Faction
Autobot
Function
Defensive Strategist
Alt Mode
Pickup Truck
Type
FC
Profile
"An Autobot is as good as the fuel in his tank."
Considers himself a liability to the Autobots since he's slow and consumes the most fuel. Makes up for lack of self-esteem by acting as a practical joker and cheerleader for the others, and makes light of any situation, no matter how serious. Often mopes about his handicaps, but his bravery and defensive prowess is unquestioned. Projects nearly invisible force field... can jam radio transmissions. Very slow.
History
Was one of Optimus Prime's Ark originals, awoke on Earth inside their craft in 1984 when the war on Earth broke out between their two factions.
Notes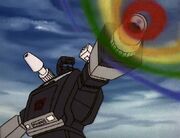 Hosts Autobot of the Week because he's such a SWELL guy.

His player has been really lazy, should probably change it to Autobot of the Month.

People might call him 'Trailblazer' or 'Trailcutter', he does not take this personally.
He's an Ark Original, yeah.. admit it. You're jealous.
Far from the one-trick pony he leads himself into believing, Trailbreaker relies on: Jamming and intercepting Decepticon broadband signals, incredible strength and endurance, and his good rapport with the other Autobots.
He's the Autobot cheerleader. No, he doesn't wear an outfit.
Logs
2008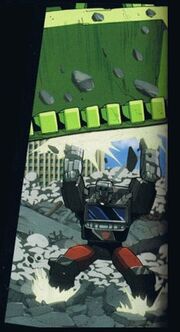 2015
2018
2030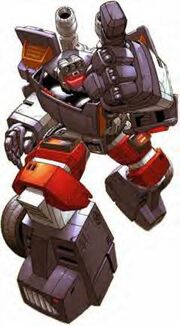 2035
Players
July to October 2008 - Chuck Now - Mogden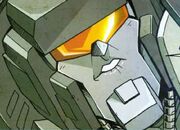 Community content is available under
CC-BY-SA
unless otherwise noted.