Name
Ultra Magnus
Faction
Autobot
Function
City Commander
Alt Mode
Car Carrier
Type
FC
Profile
"Consistency is victory."
Resolute, fair, and courageous beyond reproach. Ever ready to sacrifice himself for the sake of his fellow Autobots, he makes an excellent commander when needed, but is uncomfortable in the role. He is all soldier, preferring to carry out Rodimus Prime's orders. Carries missile launchers capable of hitting a target 30 miles away. Possesses magnificent fighting skills, courage, and a gift for battlefield improvisation.
History
None.
Notes
Ultra Magnus can't deal with this page now.
Ultra Magnus' fingers are too fat to fit into the Matrix's finger-holes.
Ultra Magnus is the one to call if you need someone to blow up a priceless work of art or a planet and not feel the least bit bad about it afterwards. Just tell him Rodimus said it had to be done.
Ultra Magnus spent some time stuck in a coffin in the Dead Universe while Nemesis Prime ran around in Ultra Magnus's armour, pretending to be Ultra Magnus.
Magnus player's (Kenya) secret wish: Starting a scene, in car-carrier mode carrying a bunch of Autobots in car mode. Magnus would crashe into the Decepticons ranks/fortifications and unload all the Autobots right in the middle of the Decepticons.
Logs
2107 (alternate future concurrent with 2028)
Final Crisis - The forces of Praxis fight the forces of Grimlock in an epic battle to determine the fate of the planet, past and future
2010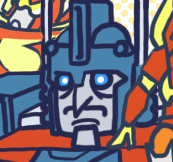 2018
2020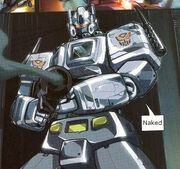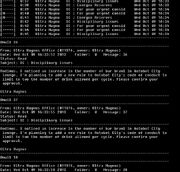 2021
2022
2028
2029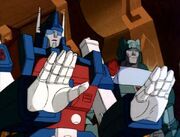 New Prime, New Danger - Rodimus Prime returns, but why is he so keen on putting up a border fence to keep out Mexicans?
Dockside Cuddles - The Autobots make a diversionary strike on the docks of New Crystal City. But they reckoned without its guardian - the gigantic robot squid known as 'Cuddles'
Junkions Gone Wild! Have the Junkions gone mad? Swarm after swarm descend on the planet Krithella IV to tear it apart for scrap. But the Decepticons are also there, searching for a rare power crystal...
Magnus Deals With It - In Egypt, Guiltor and Ultra Magnus fight a brutal battle to the death. One will stand and one will fall...
2030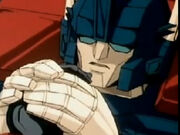 Crystal City Art Festival! - Crystal City celebrates its neutrality by showcasing the creations of Cybertron's citizens. Some of the art critics are MURDER, though.
What Lies Beneath - Crosscheck takes a crack team of adventurists into the chasm accidentally discovered by Markdown.
The Prime Behind - Ultra Magnus and Rodimus have a classic command debate about the current direction of the faction.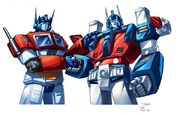 Bughunt - Some insect aliens get squished, but their deaths shall be avenged! Maybe.
Escape From Monacus - Trapped on a moved Monacus, the Autobots must come together and find a means of escape!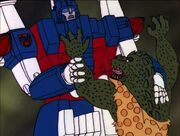 2032
Players
Formerly: Kenya, Ion Tzil'macht, and Dinobut